"It's a funny thing coming home. Nothing changes. Everything looks the same, feels the same, even smells the same. You realize what's changed is you." — F. Scott Fitzgerald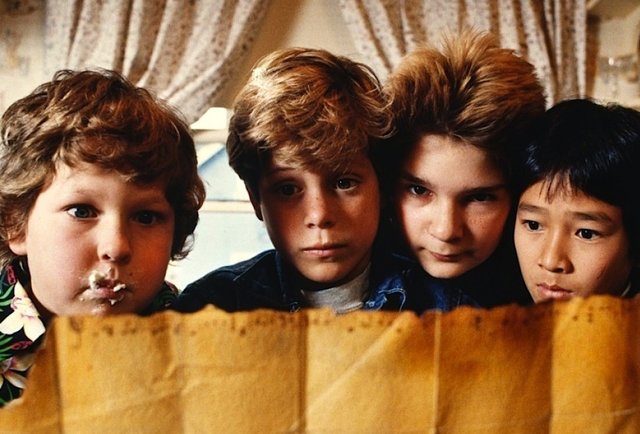 Our time in Ireland was a series of adventures, misadventures, wrong turns, right turns, and overall just a lot of exploring. Each day we tried new things, created great memories, and visited new places. Half the fun was wondering around the streets of Dublin, dipping in and out of interesting looking shops and restaurants. However, we all agreed it was nice to have a short list of must-see places given to us by previous visitors. So I few us put our heads together and created a list of essential tidbits of advice as well as places in Dublin I may have missed in previous posts. So now, we bequeath what we learned to you all – the next wave of Dubliners:
"Go to Karaoke at The Workman's Club. If you're looking for a club in Galway, Electric is recommended by the locals. It's a bit like a dark, smokey maze but the dance music is on point! – Rohan, senior.
"If you want the best loaf of brown bread in Dublin go to Le Petite Parisian! But don't wait to visit late in the day because they do run out of bread near the closing hours. Also when your craving something light and healthy Alchemy Juice Co. is the place to go. Two final notes: 1) go to Pygmalion for lunch and order a side of sweet potato fries 2) The soup of the day is ALWAYS a good choice." -Ella, junior.
"Yogism Frozen Yogurt is a must, as is Candy Lab. On a different note the club scene is Dublin is great, we had some fun nights at Diceys Garden Bar, Copper Face Jacks, and The Academy. But be aware that there's a cover charge around 5 euro everywhere!" – Kaitlin, junior.
"HATCH N SONS! Best breakfast in Dublin." -Kathleen, senior.
"Don't bring rain boots to Ireland, it's a waste of valuable packing space." -Meredith, senior.
"If you need groceries in Dublin, Fallon and Byrne is the place to go. But it's a bit on the pricey side." – Whitney, senior.
"Don't go on the Gravedigger Bus Tour in Dublin. It's extremely underwhelming." – Claire, junior.
My tips:
Go to Jo Burger and order the "ikqezi" burger. One of the toppings is a caramelized banana, which sounds disgusting but it's actually wonderful.
Good nights always start with Bulmers Original Irish Cider. 
When in doubt order a Jameson and Ginger.
One very important note on clothing: Pack at least 2 thick sweaters you can re-wear, a warm fleece jacket, more than 2 pairs of pants, and a cute long-sleeve shirt to go out in. When we arrived we were not prepared for the very chilly weather, so these are all things I bought.
If you find that you forgot to pack something H&M is a lifesaver, while Penneys is known for being very cheap (think Forever 21) when we arrived in May they had already made the transition over to their summer collection. Despite the fact that it was still 60 degrees everyday. Why anyone in Dublin would be wearing shorts, tank tops, and summer dresses I have no earthly idea.
Don't even try plugging in a hairdryer or straightener from the U.S. into a converter, the warning labels are true, it will explode.
 The best places to shop for gifts to bring home to your friends and family are:
If you don't like tomatoes before you visit Dublin you will by the time you leave.
Embrace the pub songs! You'll find yourself humming the staples like:

All For Me Grog
The Crack Was Ninety In The Isle of Man
Seven Drunken Nights
Rocky Road to Dublin
I'll Tell Me Ma
Molly Malone
Whiskey In The Jar
The Wild Rover

I cannot stress the importance of savoring every last drop of Raspberry Jam from The Pepper Pot Cafe.
If you're traveling for an extended period of time sending items home is fairly reasonable to do. I sent a 16 pound box to the states for 65 euro.
Birkenstocks are much cheaper abroad than in the states, so if you're looking to buy a pair of "Birkey Berks" wait until you leave the country.
Buses stop running at 11:00 p.m. so be prepared to pay for a cab home if you're going out for a night on the town.
If you are ever in need of WiFi while in the city there is free WiFi in every Carroll's Irish Gifts. Since there is a Carroll's on every other street it's not hard to dip in and discreetly look up directions.
Fun Fact: Google maps continues giving directions even when you leave WiFi if the map is started while you still have it.
Kopparberg Cider tastes like a Starburst.
A "bookmaker" doesn't mean a place where they make books…but if you're looking to place a bet on a sporting event you're in the right place.
P.S. If you're a fan of The Bachelorette, this season is pretty hard to watch. But they do visit Dublin, Ireland!  https://www.youtube.com/watch?v=PL5aJPa5CtE